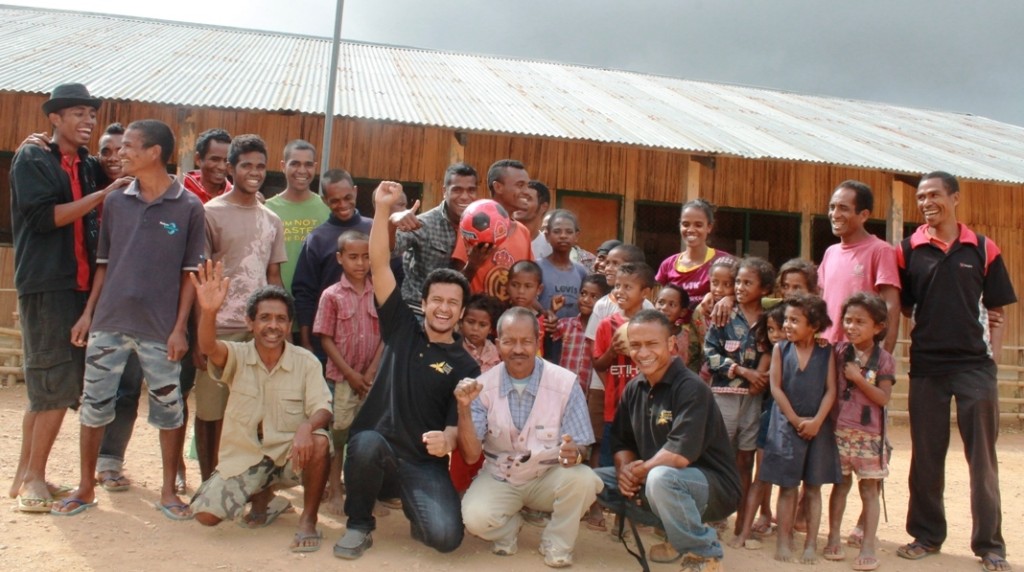 Christmas is just around the corner and with the start of a new year comes time to reflect on the achievements of 2014, which would not be possible without your generous support.
HIGHLIGHTS OF 2014
– The establishment of a new partnership and project
The small isolated village of Hatete in the Ermera district is just one of many Timorese communities impacted by a lack of access to safe water and sanitation. TLV is working with the Hatete community to address this urgent need.
– Scholarship Program and Accommodation Fund
TLV's Scholarship Program continues to support 8 students studying in Dili, who we expect will all have graduated by the end of 2016. The Accommodation Fund provides financial support for rent, utilities and food allowance to support the students through to graduation from university.
– Events
The Fundraising Team have organised and hosted a wide range of events this year including our ever popular Annual Quiz night, plus new initiatives the High Tea at the Mt Lawley Bowling Club and the Film Night Beatriz's War, which included a Q&A session with the film's Co-Director, Luigi Acquisto.
– Expanding and diversifying our supporter base
The Marketing team have focused on our online presence and created a new website, eNewsletter template and Facebook page through which to engage our 'friends of TLV'.
PLANS FOR 2015
– We look forward to celebrating our 10th Anniversary in 2015!
– We have a new fundraising goal of $25,000 for Stage 2 of the Hatete Water Project.
– We are seeking support for two students to complete their university degree – including one seminary student and one nursing student. Please contact us if you would like to help.
THANK YOU
We would like to thank our retiring committee members who have faithfully served the organisation on the Executive Committee: Daniel Taborsky, Alison Whitelaw Mal Simmonds and Stuart Porter. We all appreciate the work, dedication and support that you have all provided TLV and we all glad you will remain 'friends of TLV'.
We would especially like to acknowledge and thank Bernando Maia, our In-Country Manager. Your dedication and passion for helping the people of Timor Leste is an inspiration to us all.
Thank you to all of TLV's committee members, supporters, and friends, in Australia and Timor Leste for help as we work towards these goals. All that has been achieved this year is thanks to you!
Boas Festis (Merry Christmas)
TLV Executive Committee