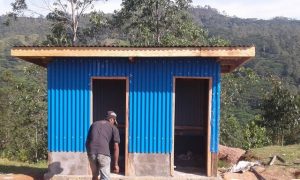 We would like to thank everyone for all their support and for bringing clean water and building toilets for our communities and students.
Thanks to the community in Hatete including the kids for their contribution on this project.
The Hatete water project will inaugurate on 25 March, 2017 and is dedicated to our dear friend Bernardo.
We, at TLV, are happy to share these photos showing our toilet projects for community school and church in Village of Hatete, Ermera District, Timor-Leste.