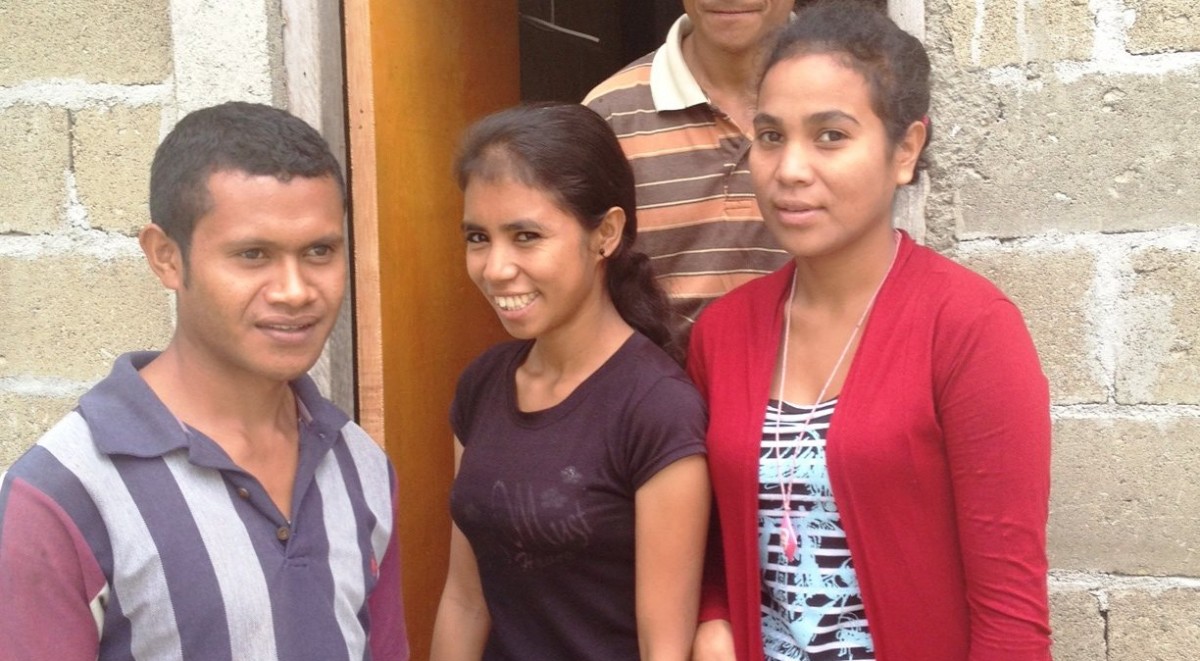 Many talented students in the Letefoho community desire to make a difference. To learn, to educate, and to bring those skills home. Without access to secondary education in remote areas like Letefoho, this talent is wasted.
In fact – back in 2005 when the program commenced, there was no secondary school in the sub-district of Letefoho and as a result, only 6% of boys and 4% of girls from the area had the opportunity to complete senior high school – let alone university!
In response to this – TLV started our Scholarship program and selects students for sponsorships based on their performance in the national examinations and ensures an equal gender balance.  This year, 9 students had the opportunity to attend university in Dili thanks to the generosity of Australians like you and me.
For less than $2 a day, you can send a promising student to secondary school.  Just $700 a year will cover education costs including tertiary fees, books and transport to and from university.  (Accommodation costs are covered by the Scholarship Program Accommodation Fund).
One of those students was Joao, who graduated from University in December 2013. Joao's goal for the future has always been 'to work to develop his country' but without the support of TLV, completing his studies in construction would have been an inconceivable dream.
Joao is very grateful to his sponsor of 9 years.  Although he was ranked as one of the best performing students of his Junior High School, as one of 10 children living in a regional community, his chances of further studies were extremely limited.
However due to his high grades, he was offered the opportunity to study at a private secondary college in Timor Leste's capital Dili.  After completing secondary high school, Joao was accepted into the Dili Institute of Technology where he maintained an excellent academic record and since graduating has secured a highly sought after job in construction.
A successful program since 2005, we are overjoyed to see 14 regional students graduate high school. Of these students, 11 have continued to University. Our graduates include teachers, priests, engineers and nurses.  All due to sponsors like you.
TLV has worked hard to ensure that 100% of funds donated goes towards supporting your individual student and the scholarship program. Join us to change a life. $700 will give the most talented students the gift of opportunity to succeed.