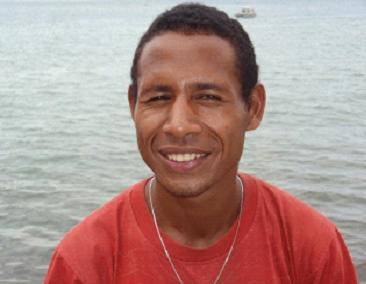 Accommodation for students in Dili is extremely limited and Timor Leste Vision's sponsored students have all been impacted by this shortage.
Timor Leste Vision (TLV)'s Scholarship Program has been running since in 2005, and by the end of 2013, three of our inaugural scholarship students had graduated university.
We need your immediate help to raise $400 each month to house our current TLV sponsorship students in Dili.
Student's sponsorship covers education costs such as tuition fees, books and transport to and from university. Until recently students have been housed at a boarding college based in central Dili.  Unfortunately this college has been restricted to high school students and no other suitable accommodation was available.
Many students risked dropping out of school as their families could not afford to pay for private accommodation, or did not have the option of living with family in Dili.
TLV has identified other housing options to ensure that students are provided with suitable living conditions while they complete their tertiary studies.
We did not want to transfer these new accommodation costs to our very generous scholarship sponsors so we set up the 'Scholarship Program Accommodation Fund'.
This fund covers the cost of renting the house that was found in 2013; all utility bills, food, and furniture and household items. In addition, it allows us to pay our In-country Project Manager for the time he spends supporting the students.
This initiative relies on the generous contributions of our supporters. We are currently raising funds to support this accommodation which costs around $400 a month to run.
Join us in providing essential accommodation services for deserving students.